FACES Game Day 2019
Date:
Saturday, October 26, 2019
Time:
2:00 PM - 4:30 PM
Location:
The Field House at Chelsea Piers
West 23rd Street and The Hudson River
between piers 61 & 62
New York, NY 10011
United States
Don't miss the fun!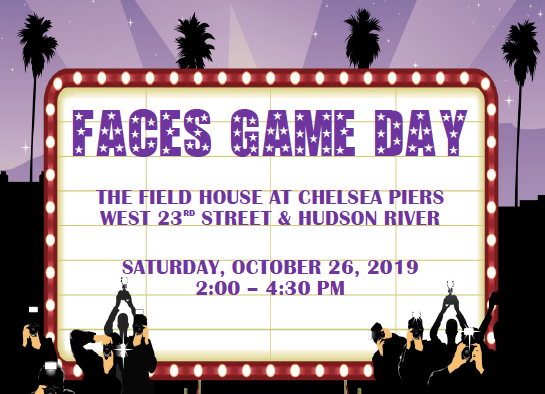 WALK THE RED CARPET...at our annual FACES Game Day 2019 for an afternoon of fun and excitement, carnival and arcade games, arts and crafts, athletic activities, a Halloween costume contest, and food and beverages.
CAPACITY IS LIMITED… REGISTER NOW!
Suggested donation is $5 per person
All children must be accompanied by a parent or guardian.
To register, please click the RSVP button below
For questions, contact Luis Valero at 646-558- 0827.
If you are unable to attend this event, but wish to make a fully tax-deductible contribution, please click here.